Welcome to our website!
New DVD! Time Before Sin & Unity & Order from an Ant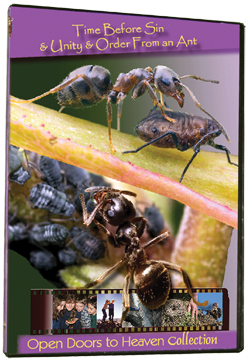 Have you ever felt you hit rock bottom? Wondered what it would be like to have no problems? Want to experience a little heaven on earth in your home now? Travel back with us to find what it was like before sin. Come learn, from a tiny ant, lessons on unity & order and how cooperation can lead to accomplishing large feats. Sing with us and see the view as we begin to climb a little higher. Join us as we experience joy in God's love laws and begin to learn who Jesus is. Discover how He is our bridge and only way up.
First DVD in the God's Call to Higher Ground video series.
Order yours today! $19.95 + Shipping
To All The World presents: Open Doors to Heaven—video productions and materials with character growth as their focus. Truth made simple and inviting creates an open door for all to walk through. These videos and materials are designed to be tools in the hands of parents, teachers, and children of any age. "Except ye be converted, and become as little children, ye shall not enter into the kingdom of heaven." Matthew 18:3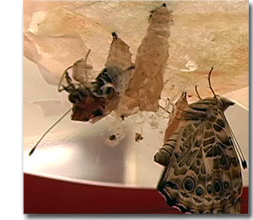 Open Doors to Heaven presents the deep truths found in Bible stories and brings out the practical lessons needed here and now. The character quality presented in each lesson is brought to the forefront and combined with God's second book—nature—to show God's hand in action. To plant the lessons learned firmly in the mind, missions are demonstrated that children as well as adults can accomplish. The missions teach the children that they can be missionaries now by enabling them to see the opportunities open to them. Mission memory verses are put to song to be easily committed to memory and to assist in gaining victories. Jesus is the only one through whom we can overcome, "Not by might, nor by power, but by My Spirit saith the Lord...." Zechariah 4:6
The sentence, "Jesus loves me, this I know," is so simple to say; yet, in this world very few really know, believe, or accept it. God still calls to the heart through nature—though it bears the marks of our sin.