"To Live is Christ" by the Nebblet family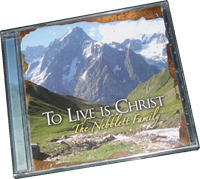 Recorded in 2006, this is the first album produced by the Nebblett family. Expect to be encouraged and challenged as you listen to such favorites as: Precious Lord Jesus, Where are the Children, Dearest Mother, and many more.
$16.00
"Trusting Jesus" by the Sawyer family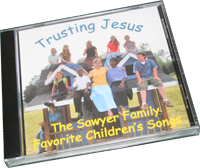 Song titles:
1.Whisper a Prayer 2.In the Temple Medley
3.Trusting Jesus 4.Give, Said the
Little Stream
5.I Am So Glad 6.Over the Line
7.He Loves Me, Too 8.Look Up to Him
9.Is My Name Written There 10.Master, Hast Thou Work for Me?
11.Father, We Thank Thee 12.Three Questions
13.When He Cometh 14.I Want to Be Ready