"I Will Go" by the Nebblet family New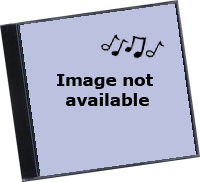 Song titles:
1.I Will Change Your Name 2.Bow the Knee
3.My Shepherd Will Supply 4.I Vow to Thee, My Country
5.My Life Is In Your Hands 6.Gratitude
7.Breathe on Me,
Breath of God 8.Beautiful Shadow
9.Lord Bless Our Home 10.Promise Me Forever 11.The Pen is Yours
12.I Trust You 13.Before The Throne
14.Strangest Dream 15.In Christ Alone
16.I Will Go 17.Let us Run 18.Be Still My Soul
$15.00 each
"Knowing the Time" by Derrol and Cindy Sawyer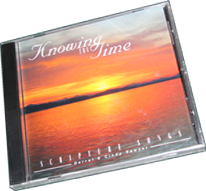 Song titles:
1.Duet. 32:9-12 2.Duet. 32:39
3.Psalm 99:9, 1-3 4.Prov. 3:21-26
5.Prov. 9:8-10 6.Prov. 18:10
7.Prov. 27:2 8.Prov. 29:25
9.Eccl. 12:13, 14 10.Isaiah 49:25 11.Isaiah 55:11
12.Isaiah 64: 6-9 13.Jer. 31:3
14.Malachi 3:16, 17 15.Matt. 12:36
16.Matt. 25:21 17.Rom. 13:11-14 18.2 Cor. 5:20, 21

$16.00

"Looking at You" (instramental) by For His Honor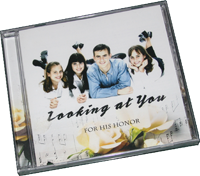 Song titles:
1.Great Is The Lord 2.Give Thanks
3.Via Dolorosa 4.We Shall Behold Him
5.Let All Things Now Living 6.When I Survey The
Wondrous Cross 7.Clair de Lune
8.Fairest Lord Jesus 9.O Lord, You're Beautiful
10.You Are My Hiding Place 11.Liebstram
12.I'm a Life 13.Canon in D

$16.00

"My Favorite Place"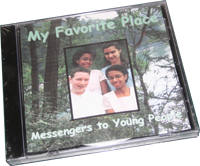 Song titles:
1.My Favorite Place 2.My Older Friends
3.SomeOne's Watching 4.An Unusual Gift
5.Prince of Peace 6.O How Happy Are They 7.God's Smile
8.Home 9.God's Love in You
10.Worthwhile Words 11.Even a Child
12.In Your Own Homes

$16.00

"My Prayer" by Sean Nebblet
From simple scripture songs and stirring original compositions to your favorite hymns with full ensemble accompaniment, this album by Sean and the family is sure to inspire hope and faith.


$16.00

"A Scripture Song Anthology" (3 CD's) by Jack and Laurie Marti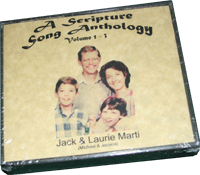 Description will be coming.




$30.00

"Sweet Home" by the Sawyer family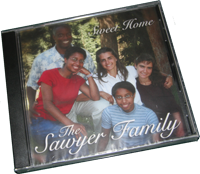 Song titles:
1.Sweet Home 2.Hear the Savior Calling
3.My Empowering Jesus 4.Mother's Love
5.Less of Me 6.Paradise Lost,
Paradise Found 7.Never Say Good-bye Again
8.Happy Land 9.Here Am I, Lord
10.Godly Men 11.I Saw God Wash the World 12.I Hear Thy Welcome Voice

$16.00

"Taste and See" by Derrol Sawyer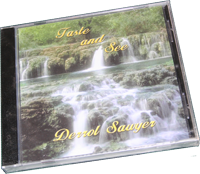 Song titles:
1.Where Would I Be? 2.My Shepherd
3.All Nature Speaks 4.Straight the Path
5.Worry Is Blind 6.A Place to Grow 7.Gather the Roses
8.The Prodigal 9.Taste and See
10.The Sabbath Song 11.Learning to Walk with God 12.Your Still Small Voice

$16.00

"The Ten Virgins" by Jack and Laurie Marti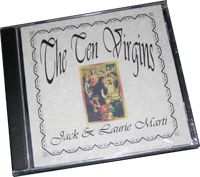 Song titles:
1.John 1:1-4, 14 2.Matt. 5:1-12
3.Psalm 150 4.1 Cor. 3:14-16; 6:19-20
5.Prov. 20:1; 23:29-32 6.1 John 1:9
7.Matt 4:1-11 8.DA 356
9.Psalm 126 10.Is 51:11 11.Luke 14:6-24
12.1 Cor. 2:9 13.Matt. 25:1-13
14.Phil. 3:13-14 15.Phil. 4:13
16.2 Cor. 9:6-8, 11 17.Psalm 61:1-3
18.Psalm 27:4,7,1 19.Ruth 1:16,17
20.Is. 66:22-23 21.Matt. 7:13-14

$10.00